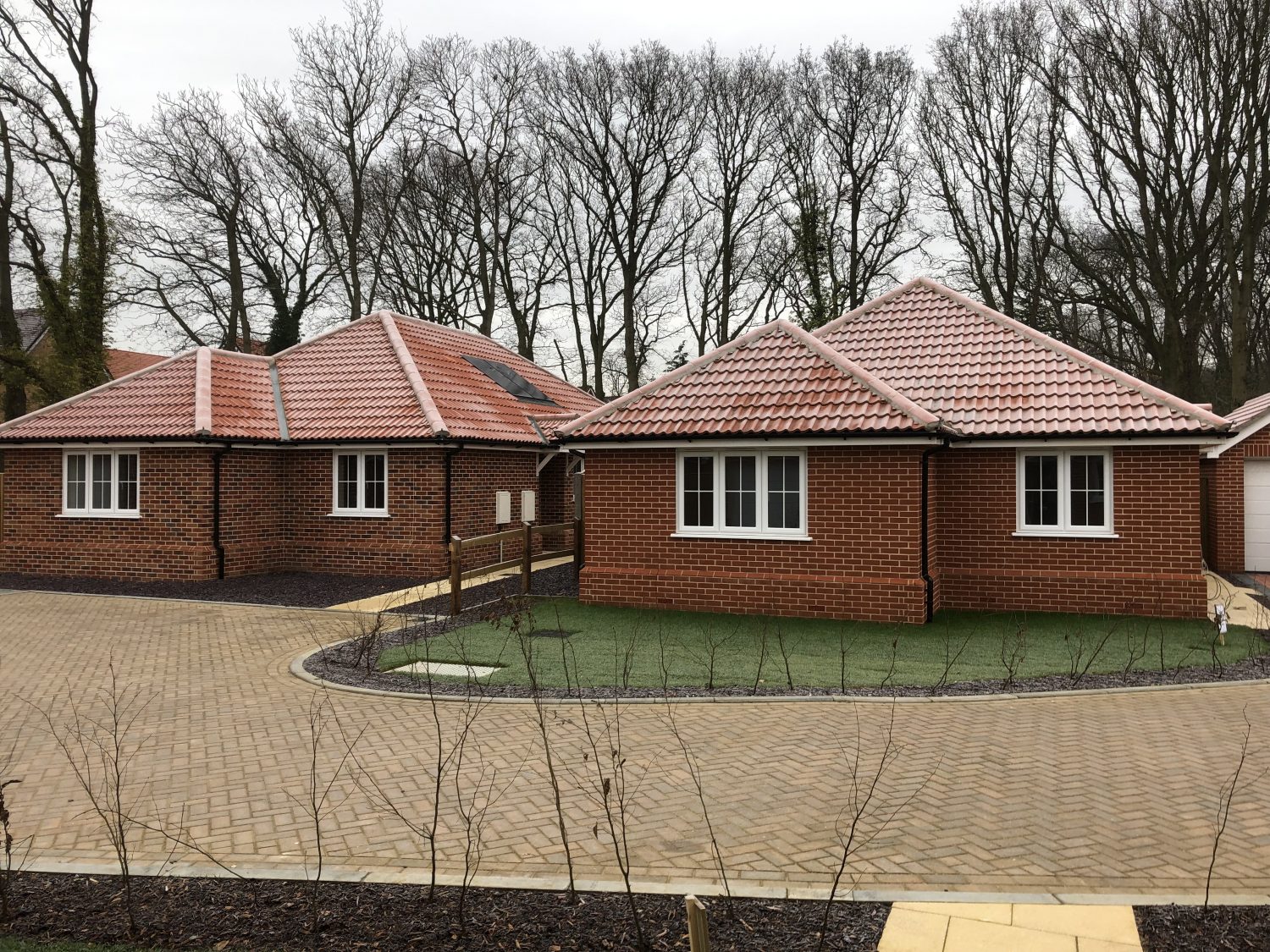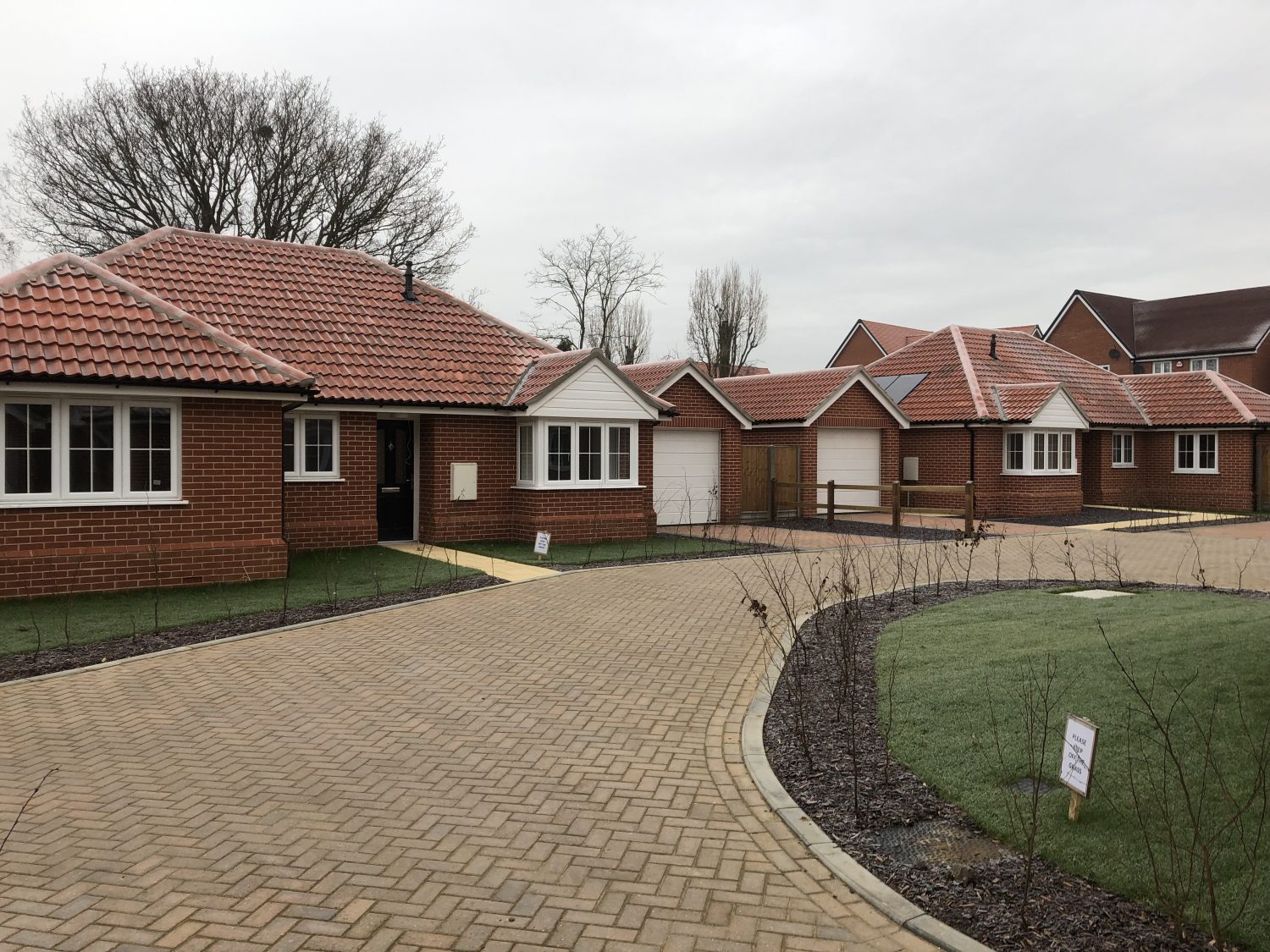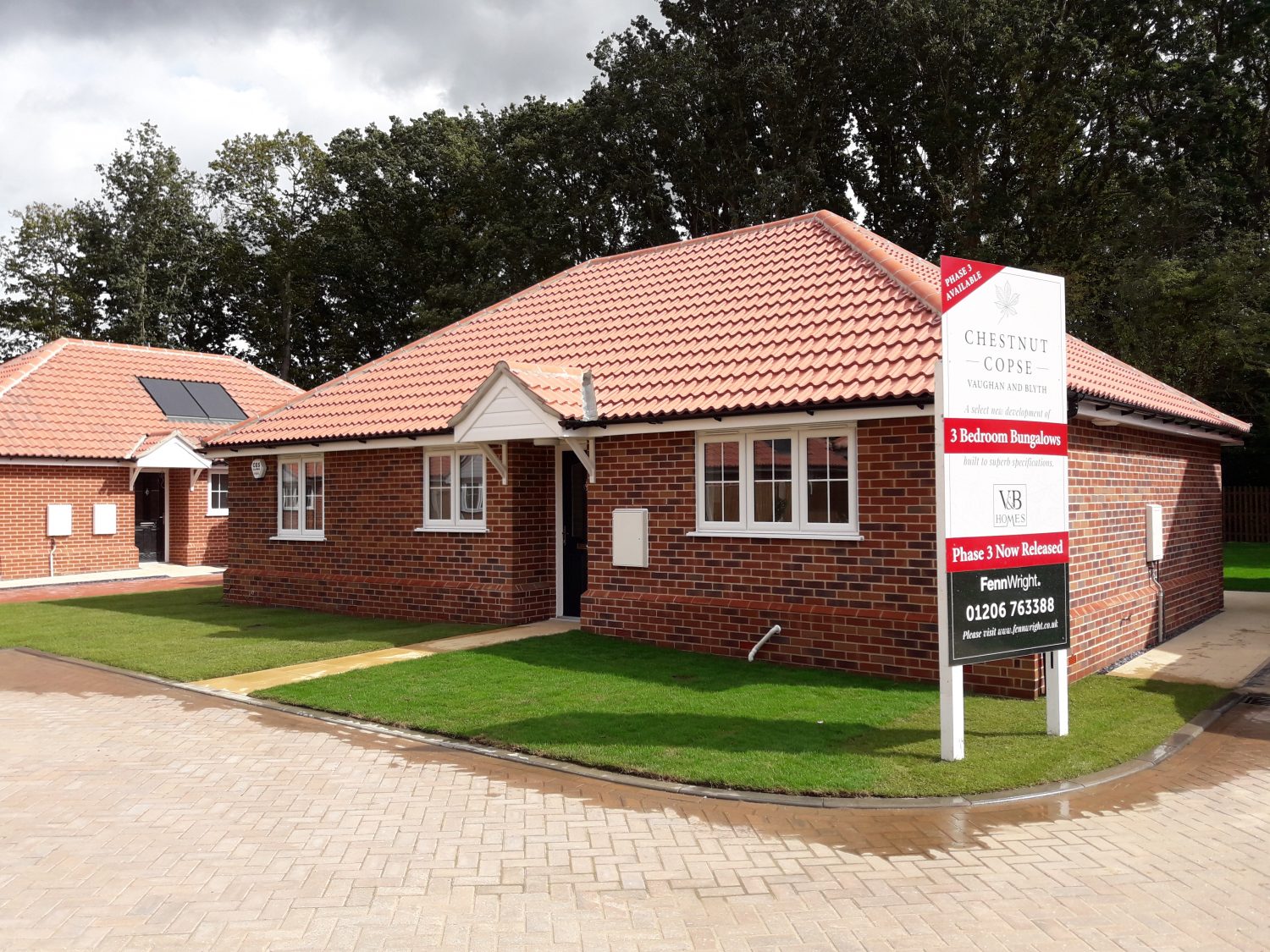 Description
The third and final phase, now released, consists of just five 3 bedroomed detached bungalows in a quiet setting adjacent to Bullock Wood, yet just 2 minutes from the A12.
The access road will be adopted by Colchester Borough Council and will officially be called 'Hendry Worthington Close' in memory of a World War II army sergeant who tragically lost his life when a Bren Gun Carrier exploded nearby whilst on its way to join the D-Day landings.
Please see further information on Specification and Availability.